Some of Florida's families have members that are of school age and find themselves in need of representation. We are able to offer services that include IEP and IFSP Team Meetings and Plan Development, Due Process Hearings, Eligibility and Placement, Private School Placement, Suspensions and Expulsions, Extended School Year Services and Bullying.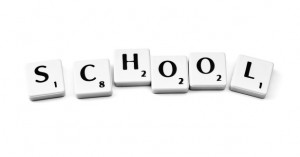 Suspensions and Expulsions
We handle both academic and disciplinary suspensions and expulsions from elementary, high schools, universities and colleges. If either you or your family member has been academically dismissed or are currently going through the school's administrative suspension / expulsion process, we can help.
We handle disciplinary and academic dismissal issues for all Miami-Dade and Broward public schools. We also handle these matters at Florida colleges and universities such as Nova Southeastern University, University of Miami, Florida Atlantic University,Florida Gulf Coast University, Florida International University, Florida State University, University of Central Florida, University of Florida, Santa Fe College, Barry University, Florida Memorial University, Broward College, Miami Christian University, International Fine Arts College and more.
IEP / IFSP Team Meetings and Plan Development
Did you need an advocate on your IEP / IFSP team that will be able to assist in your communications with the other team members? The use of an attorney in the planning session will help ensure that the services that your child needs in order to receive a Free and Appropriate Public Education will be received.
Bullying
If your son or daughter is having a problem with bullying in the public school system, be it through the inappropriate conduct of a member of the school's administration or another child, we can help.
Free Consultation with a Miami Attorney
If you are in need of a Miami Attorney, then don't hesitate to contact the Law Offices of Jeffrey Alan Aenlle. We will let you know what we can do for you or point you to someone else who may be able to help.
Give us a call at 786.309.8588.