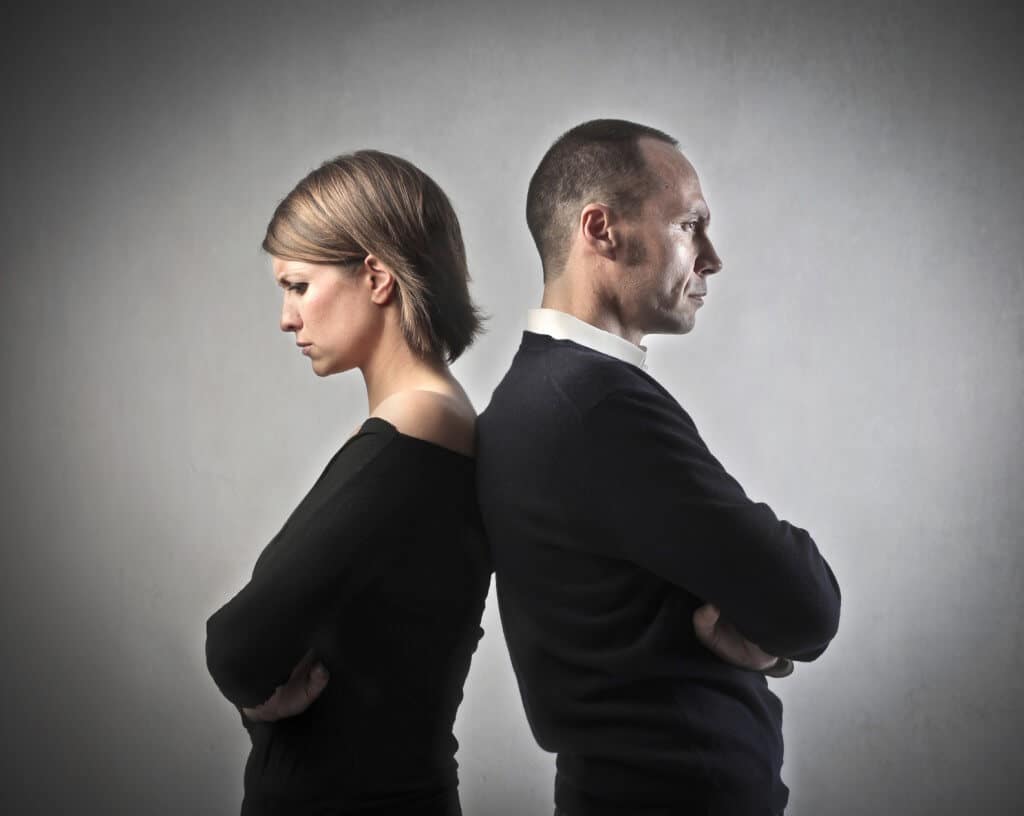 13 Mar

3 Major Causes of Divorce

When two people get married, they plan to spend their lives together. That means dealing with small trivial matters and learning how to forgive and forget. This can sometimes be easier said than done and while many couples try hard to keep the spark and happiness in their marriage, sometimes things can come between a husband and wife. Some couples make the choice to save their marriage and others come to the decision to file for divorce. Many couples try to save their marriage before opting for divorce.

There are numerous ways a couple can seek help to improve their marriage and avoid divorce. Many couples are struggling with relationship problems sign up for marriage counseling or talk to a pastor or priest. Some couples agree to a short separation that allows each of them time to clear their head and remember why they fell in love with their spouse in the first place. These things are all very helpful and in many situations they are successful at rekindling a relationship and saving a marriage.

Unfortunately, some marriages cannot be saved and no amount of counseling or time apart can change that. For these couples, divorce is sometimes the best option. Although it can take a lot of time to come to the decision that a divorce is the right answer, some couples find that it is healthier to end a marriage than to stay married and regularly fight, argue and despise each other.

If you have tried everything to make your marriage work but have been unsuccessful, divorce may be right for you. If you want to make sure that you are treated fairly in divorce court and want the entire process to go as smoothly as possible, it is in your best interest to hire an experienced attorney to help you.

Of course, any number of factors can cause divorces, but some causes are more common than others. If you are wondering if your marriage is ending and if it's time to file for divorce, it is important to step back and take a look at your marriage and determine why it is failing and if there is anything you can do to avoid or deal with some of the most common reasons marriage fail.

 
1. Lack Of Communication
Communication is important in any relationship, but most importantly in marriage. No couple is going to agree on everything, and when disagreements occur, it is essentials that spouses learn how to express their feelings and opinions about an issue in a healthy and productive manner. In some relationships, one spouse or the other will avoid stating their feelings because they do not wish to argue. They may think it is better for their relationship if they avoid fighting and arguing. This is not true and holding back feelings and opinions can lead to resentment and more severe fights whenever all of the unexpressed emotions finally erupt.
If you do not tell your spouse how you feel, you cannot expect him or her to know if anything is wrong or if you are not happy with a certain situation or aspect of your relationship. You may not like to argue with your spouse, but as long as your arguments and disagreements do not get out of hand and become verbally or physically abusive fights, arguments can be good for marriages.
If you feel like you and your spouse are not communicating well, you may want to consider marriage counseling. During marriage counseling, a counselor will determine the cause of the lack of communication and work with you to develop creative and efficient ways of communicating with each other. You can also work out other issues within your marriage. If you have tried marriage counseling and are still unable to communicate with your spouse, it may be time to talk to an attorney about filing for divorce.
2. Financial Problems
Money problems are one of the most common things that married couples fight about, and these issues can often lead to divorce. Couples often argue about who has to pay which bills and how other money should be spent. Some married couples even disagree on who should work or the type of job, and the rate of pay received. These arguments can often reoccur; sometimes as often as bills are due to paychecks are mailed. Since money and bills are such an important parts of life, it is easy to see how continuously arguing over financial subjects can be emotionally draining for both spouses and lead to other problems within a marriage.
Every marriage is different, but before you call it quits over financial disagreements, it is a good idea to try to work through your money problems. You may want to consider creating a budget for each person or your family, in general. If both spouses are employed, it may be a good idea to split bills evenly. Of course, this will take some patience and communication, but if your marriage is as strong as it should be, you will be able to make it through your disagreements and save your relationship. Don't give up is there is hope, but don't be afraid to give up if all hope is lost.
Not every marriage can be saved and in some cases, financial problems cannot be overcome nor can the additional relationship problems they may have caused. In cases where you are unable to overcome your money issues, a divorce is an option. An attorney will be able to assist you in filing for divorce as well as any of the legal aspects pertaining to it.
3. Sexual Dysfunction And Incompatibility
Sex is a big part of most marriages, and also one of the reasons many of them end. Sexual problems are not uncommon, but that does not make them any less damaging to relationships. Couples use sex to establish and restore intimacy, and if the sex is not what it should be or one partner is not satisfied, the relationship can start to fall apart.
In some marriages, one partner wants more or less sex than the other. Another problem may be that one partner is not able to perform or satisfy his or her spouse. Fertility issues can also cause spouses to drift apart. Maybe with the help of specialists like Dr Andrew Levi, you may be able to get this aspect of your relationship back on track. Since sex is such a sensitive topic for many people, some couples never discuss these problems and secretly hope that they will fix themselves. They do not.
Therapy and counseling can help couples open up about their sexual desires and needs and address sexual dysfunctions and fertility issues. This is extremely helpful in many situations, and many couples can see the other spouse's point of view and make the effort to repair their sex life and save their marriage. Unfortunately, some sexual problems and disagreements are too severe to be repaired and in these cases, a couple may choose to part ways and get a divorce. Whether the divorce is amicable or not, it is always best to consult an attorney on how to handle it.
It can be hard to accept the fact that your relationship with your spouse has failed and your marriage may be over. Just because you couldn't get along with your spouse doesn't mean you can't do what is right for the both of you and file for divorce. Many divorced couples are able to stay friends and even find that their non-romantic relationships are more fulfilling than their attempted marriage.
Whether you and your spouse came to the decision to get a divorce together or if one or the other has made the decision on his or her own, it is important to hire an attorney to help with the divorce early on in the process. Not only will your attorney handle all of the complicated legal aspects and paperwork involved with a divorce, your attorney can also do the dirty work and help you avoid more fighting and confrontations with your spouse.
You deserve to live a happy life and just because you may no longer be sharing your life with the person you married, doesn't mean you can't find happiness or love again. Let an attorney help you deal with your divorce and put your failed marriage behind you so you can move on and focus on other important things in your life.
Don't think of divorce as the end of your love life, think of it as a new beginning, a chance for you to start over and an opportunity for you to find love again with someone that you are more compatible with.
Whether your divorce comes as a result of one of the three most common causes of failed marriage or a different reason, there is no point in delaying the inevitable or being too scared or embarrassed to end a marriage that isn't working out. Take the first steps towards changing your life for the better. If you are ready to file for divorce, contact an experienced and knowledgeable attorney to assist you and help you get the results you want.