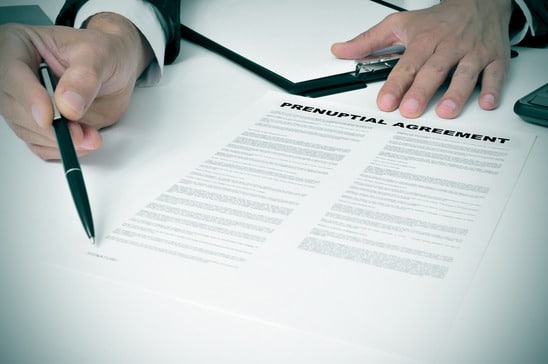 18 Nov

Can One Attorney Represent Both Parties to a Prenuptial Agreement?
Can One Attorney Represent Both Parties in the Drafting of Our Prenup?
This is a question that is commonly asked by couples who are interested in prenuptial agreements. The quick answer is yes. (Del Vecchio v. Del Vecchio, 143 So. 2d 17 (Fla. 1962))
That is, you *can* technically go without independent counsel for one of the parties to the agreement. You could even have one attorney draft it on behalf of both parties, but optimally you would avoid either of those two circumstances.  However, you are having a prenuptial agreement drafted in order to proactively protect assets in the event of a dissolution. In order to ensure that your effort in drafting a prenuptial agreement does not lay to waste, you must make sure to do what you can during the formation to prevent a possible overturn of the agreement during a divorce proceeding.
With prenuptial agreements, you really want to ensure that both parties know what they are getting into prior to signing the agreement *and* that the agreement was entered into "fairly." (Baker v. Baker, 622 So. 2d 541 (Fla. 5th DCA 1993)).  In order to ensure that both parties have entered into the agreement "fairly", there should be a full disclosure of the assets of each party to the other. There should also be fair and adequate provisions made for the supported spouse within the prenuptial agreement. The best way to ensure that both of those occur, of course, is through the use of independent Florida family law attorneys representing each side to the agreement.
Free Consultations
If you have any questions regarding the prenuptial agreements, feel free to give us a call at +1.786.309.8588