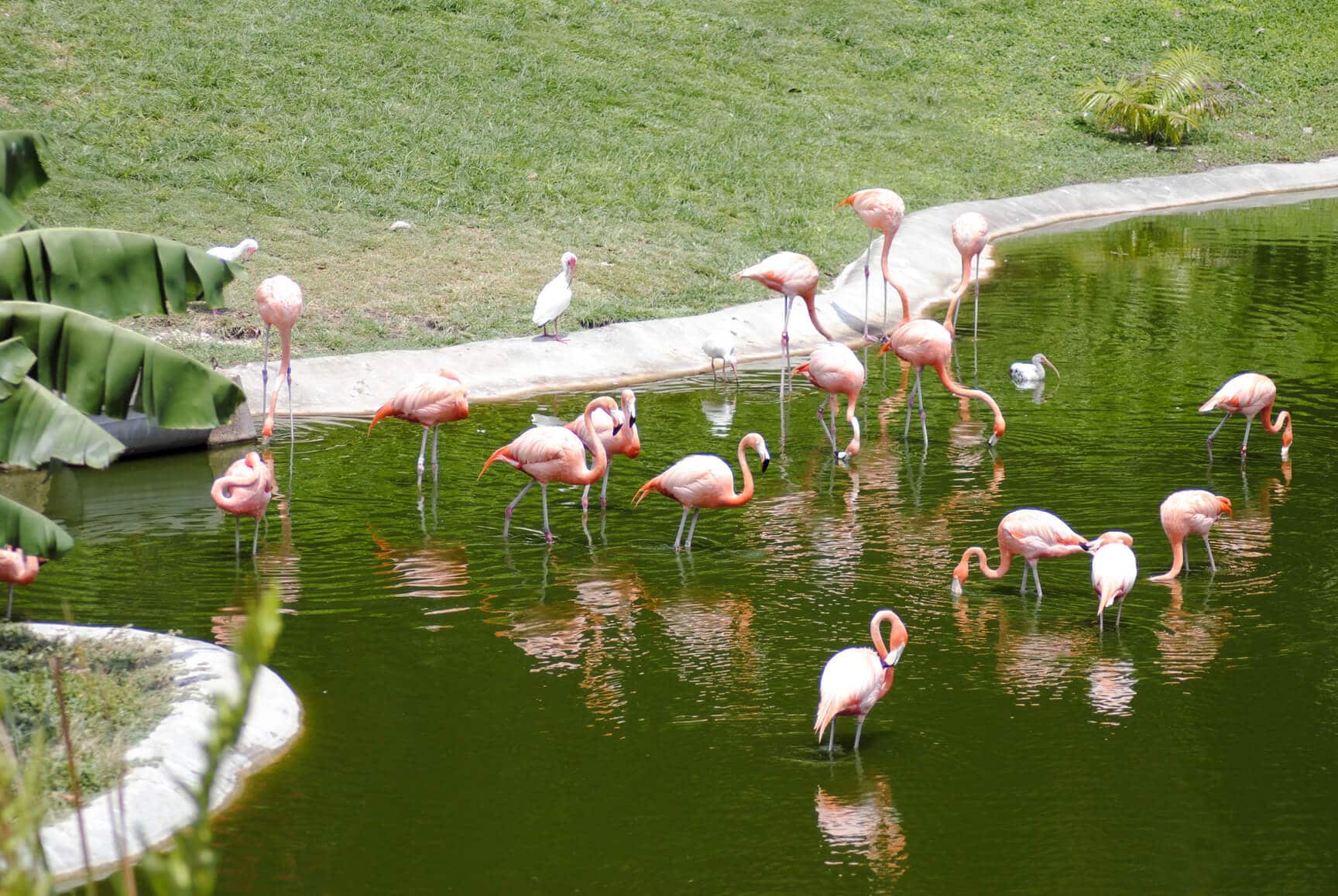 01 May

Things for Children to Do in Miami, Florida

Miami, Florida is the ultimate destination for fun at all ages. Its tropical environment and multiple entertainment venues make it a great location for the family. From the zoo to the children's museum to fun on the beach, there is something to do with every child's preference.

Zoo Miami
The Zoo remains one of the most fun and popular attractions amongst the young crowd. Zoo Miami used to be known as Miami Metro Zoo and was originally opened nearly 70 years ago. Unique in its approach, Zoo Miami focuses its exhibits on conservation and education. The zoo features over 100 exhibits that are home to over 500 different species of different creatures including 40 that are endangered.  Kids can experience a ride on a camel, feed a giraffe and even visit a petting zoo. Zoo Miami combines education with a fun experience that the children will not forget.

Miami Children's Museum
The Miami Children's Museum is a great trip to make during a rainy day or when it's just too hot to be outside. The museum features a host of exhibits geared towards the interests of children. With exhibits that engage children in learning important skills like banking and grocery shopping, the kids will leave with a host of new knowledge. Other exhibits will bring out their creative side with the opportunity to record music or paint. A rock climbing wall and sand castle are just a couple other exhibits to keep the kids active and engaged during the trip.

Jungle Island
Jungle Island can be found in South Miami and serves as home to over 1,100 tropical birds and double that amount in beautiful plants and flowers. A trip to the Aviary offers the opportunity to feed the birds or visitors can take a break and view an entertaining show in the amphitheater. Jungle Island also features exhibits of reptiles, primates and even the king of the jungle, the lion.

Crandon Park, Family Amusement Center and Gardens
Everyone loves a day at the beach! Crandon Park is a beautiful location that offers lots of things to do. A beautiful beach patrolled by lifeguards can ensure that the kids can play in the water safely. Concession stands and picnic areas nearby provide a place to dine. The Crandon Park Amusement Center and Gardens are close by featuring a carousel, roller rink, and even a sprinkling seahorse to cool off. The gardens are just past the amusement center featuring beautiful shaded gardens and a stunning arboretum.

Miami Dade College, Kendall Campus Earth Science Museum
This unique, kid-friendly attraction is a bit buried on the campus of Miami Dade College. The museum contains a host of interesting pieces including a shark jaw from Key Largo and a whale tooth from Chesapeake Bay. With 10,000 artifacts that kids are able to touch and experience, a visit to the Kendall Campus Earth Science Museum will keep them busy for at least a few hours. And, it's free!

Miami Seaquarium
The Miami Seaquarium provides the ultimate ocean experience. With entertainment from trained sea life like whales, dolphins, and seals, as well as exhibits with sharks, manatees, and alligators, this interactive experience will be a winner with the kids. Even better, the Seaquarium offers visitors to opportunity to experience a swim with the dolphins or play with the seals!

The Marjory Stoneman Douglas Biscayne Nature Center
The Marjory Stoneman Douglas Biscayne Nature Center is a great location to experience the nature of Florida. With opportunities to catch sea urchins, starfish, sea urchins, the kids can learn about a different part of the ocean. An ancient fossil reef tide pool can be explored, and the Center provides tons of educational opportunities.

Oleta River State Park
The Oleta River State Park is one of the larger urban parks in the state of Florida. With fifteen miles of biking trails, beautiful mangroves, and wetlands, this park is the perfect option for an outdoor adventure. Rent a kayak or a canoe for a trip out on the water. Visitors unfamiliar with the area can request instruction or a guide.

Miami, Florida provides a host of fun and educational opportunities for kids. From experiencing the beauty of nature in Florida to all of the plants, animals, and history surrounding the Ocean, there are tons of things to do for kids in Miami, Florida.