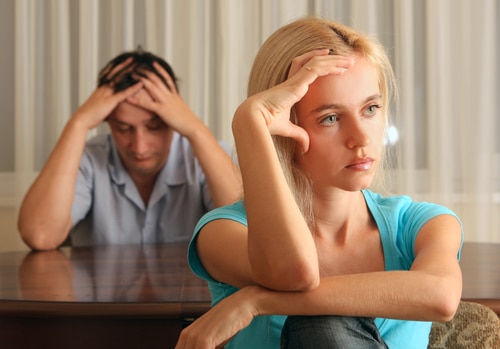 07 Aug

The Most Important Factor in Completing Your Divorce Quickly

Almost overnight, everything in your life is changing. First, one of your biggest personal relationships is changing forever, as the person that you thought you would be with "til death did you part" won't be a big part of your life anymore. Add on to that changes to your residential circumstances as you contemplate finding a new home coupled with all of the other more subtle changes that that entails. If that sounds challenging to you, you are not alone. For some people, embracing these changes all within a relatively short period of time is an uncomfortable sensation. In order to best deal with the change, most people want the legal divorce proceedings to end as quickly as possible so that they can move on to the next stage in their lives.

On average, a divorce in the United States takes about six months to finalize. That means from the time that one spouse serves the other a divorce notice to the time that a judge makes a decision about how a divorce's terms will play out, half a year passes. As a reminder, there are a few different types of divorce in Florida – simplified petitions, uncontested divorce, and contested divorces. Some couples are able to settle their divorces quickly, through a simplified petition for dissolution or an uncontested dissolution, which can be over (if all is agreed upon) in a matter of weeks. But that also means that for many couples, the nightmare that divorce can be might stretch into a full year.

So how are the couples that are able to settle matters in six months or less, different than the couples that fight through a divorce for a year or more? The single biggest factor, and the one decision that you have the most control over, is choosing the right attorney. An experienced divorce lawyer will guide you through the process with your needs in mind while always because few people want a divorce to drag on longer than it has to.

Give us a call at +1.786.309.8588 for more information.