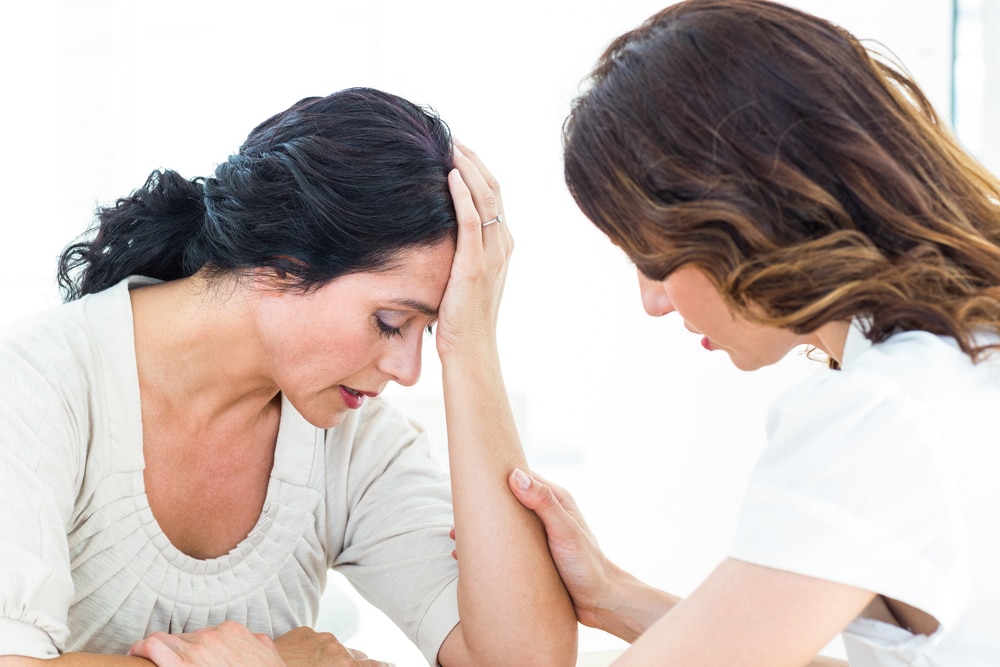 12 Nov

The Best Online Forums for Post-Divorce Depression

Talking about divorce in person can be awkward, painful, or even impossible.  Even if some of your closest friends have gone through a divorce, bringing up your own separation can feel inconsiderate, and it can be hard to find the right time to broach the subject.  Unfortunately, talking about any traumatic situation can be a great way to work through the pain, and divorce is no different.  So how can you balance awkwardness and consideration with your need to connect with someone else who has been through the unique pain, confusion, and turmoil that divorce produces?

For many, online forums can be a great place to talk about divorce in a safe, supportive atmosphere full of others who can empathize with your struggle.  The best online divorce forms can be an invaluable place to process your emotions, and get support to help you get through the darkest hours of divorce.  Here are five of the best online divorce forums for finding meaningful support to work through post-divorce depression.

1. www.DivorceSource.com
This site has a host of forums to help you work through your divorce, all specializing in different aspects of separation.  Here, you can find emotional support about such intense issues as parenting, as well as practical advice on everything from bankruptcy to property and debt.  Like every other forum on this list, you need to be sure to take everything with a grain of salt, and never trust a stranger's advice where a lawyer or other professional should be consulted.  That being said, the wealth of advice you can find here can help you ease your mind.

2. www.LoveShack.org
This forum has a very active community, with people posting and answering questions all hours of the day.  If you need some support late at night or in the early morning hours, this is a good place to reach out for a human to human connection.  Lots of the posts here focus on some very specific and traumatic emotional issues, and even if you aren't comfortable sharing your story, you can browse the advice offered to others to help yourself get emotionally centered.

3. www.DailyStrength.org
On this site, users focus on positivity and share a lot of great tips and information for making the most of even the toughest aspects of divorce.  That doesn't stop people from posting their deep and intense emotional struggles, and you shouldn't feel like just because this site has a positive spin, people don't get real and connect with the hardship of divorce.  But it can be nice to browse all of the positive threads here: there's a whole section dedicated to "fun and games," two words that aren't often associated with divorce, but two refreshingly positive ways to handle the pain of separation.

4. www.PyschCentral.com
In addition to allowing users to post content, polls, and their threads like most forums do, this forum also holds weekly chats centered around different topics, where those going through a divorce can interact in real time.  While all of the boards above will help you find some solace, there's something unique and special about real-time chats, where you can get direct feedback instantly about the things that are troubling you most.  Since this forum is hosted on an established site that specializes in psychology, you can expect a lot of informed opinions and truly helpful and insightful feedback.

5. www.SurvivingInfidelity.com
Many divorces are the result of infidelity, an especially hard thing to handle since your trust gets so shaken to the core.  But on this forum, you can find lots of support from others who have been cheated on as well, in addition to lots of tips and resources on rebuilding your life after infidelity makes you feel like you have lost it all.  The members of this forum can provide you with some great, experienced advice on taking next steps to feel like yourself again.  And since everyone here has faced a similar struggle, there is a whole lot of solidarity and a whole community of people who truly understand what you are going through.

What Can You Get from a Forum?
Each of the forums above can provide you with a whole lot.  Emotional support for starters, and a crucial sense of community that will help you realize that you aren't alone and that the struggles of divorce can be overcome.  You can find lots of real world, practical advice to help you tackle questions that you can't find an answer to on your own, and people to talk to about every stage of recovering from and processing divorce.  Beware though that since most forums are anonymous, you should always get any big legal, financial, or psychological advice confirmed by the second opinion of a licensed professional.