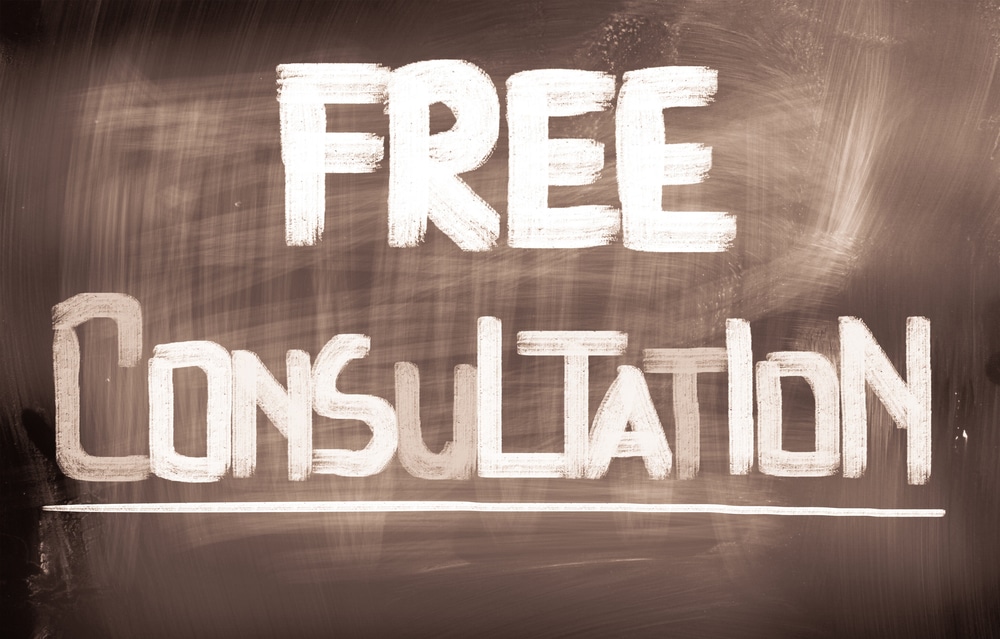 22 Jul

How a Free Consultation Can Help You Find the Right Lawyer

If you are considering filing for a divorce, very few things can feel certain. Your life is changing quickly, and everything feels up in the air. But one thing is almost always true: if you have a decent divorce lawyer and want to get your divorce done right, you'll probably be spending a lot of time with your lawyer throughout the divorce process. Just like any major life event, you will get through your divorce a whole lot better if you take the advice and support of others, and in your divorce, the most important person for you to rely on and get supported by is your divorce lawyer. Trust us: the stakes are pretty high here, and it's of utmost importance that you and your divorce lawyer get along.
The Wrong Lawyer
The wrong lawyer is one that doesn't quite feel right and just rubs you the wrong way for one reason or another. The wrong divorce lawyer might not communicate with you how you'd expect, or may not offer all of the services that you think should be offered. The wrong divorce lawyer might just not be the greatest at their job, and you never got the chance to figure that out before hiring them to handle your case. Whatever the reason, if you end up with the wrong divorce lawyer, the consequences can be significant. From botched settlements to prolonged custody battles to an even bigger financial investment, landing the wrong divorce lawyer is problematic on several levels including a potential negative amplification of all of the things that already make divorce so challenging.
So how can you pick the right divorce lawyer for you, almost every time? How can you be sure that the lawyer you are bringing on to your case is the one you should be working with to achieve the best results in your divorce hearing? If only you could meet with potential lawyers in person, and ask them questions about their practice and style, and get a sense of who each potential lawyer was as a person.
Free Consultations
A "preliminary consultation," or "free consultation" as they are often labeled, is a service offered by some law firms that allow you to have one on one time with your potential divorce lawyer before making a decision to hire them for your case. A good preliminary consultation is free, so you can scope out how an attorney "feels" with little risk. But even if you have to pay a small rate, it's usually better to pay for a first meeting and scope out the situation than to put a lawyer on retainer or hand over a lot of billable hours without first determining if they are a good fit.
At the Consultation
At a preliminary consultation, you should have two primary goals in mind. First, you want to interact with your potential lawyer enough to see if they would be a good fit on a personal level and see if you get along with them. You don't have to be best friends, but it helps a lot to find a lawyer that you can talk to naturally and not tiptoe around or feel like you don't get along with on a personal level. To ascertain if your lawyer is a good match in this regard, just make sure to be yourself, and talk to them as much as you can in your consultation.
The second goal you should have in mind when starting your initial free consultation is assuring yourself that your potential lawyer offers all of the services you value. Divorce can be a big field, and it's a good idea to check and see if the lawyer you may go with offers a wide range of services that will fit your specific needs. Do a bit more research by reading other things on our site, and decide on exactly what you want to see from a potential lawyer as far as the services they can provide. Then, in your consultation, make sure your prospective lawyer meets all of these benchmarks.
Give Us a Call
If you are looking for a divorce lawyer in the Miami, Florida area, the Law Firm of Jeffrey Alan Aenlle, PLLC offers free consultations. This is an important decision – don't rush into it without doing your homework.