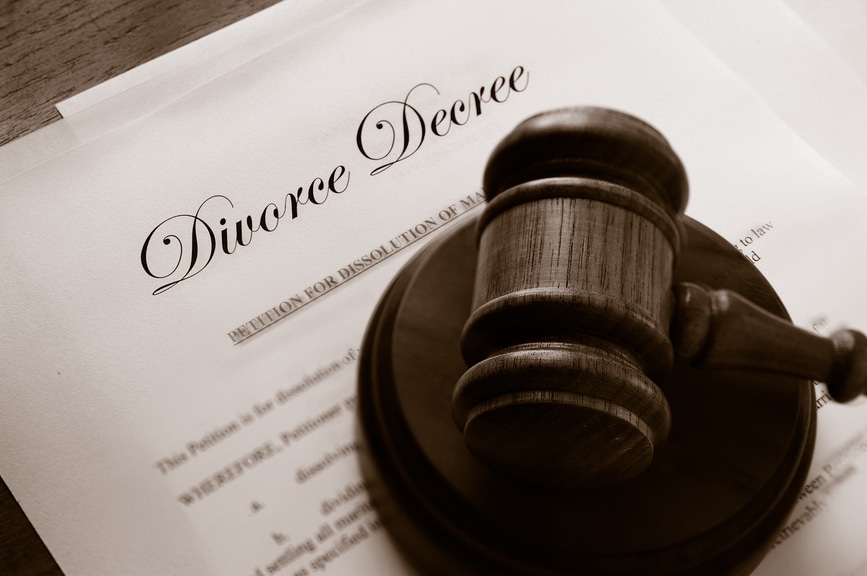 07 Jul

6 Legal Lessons from Failed Celebrity Marriages

There are many lessons that can be learned from failed celebrity marriages. Unfortunately, many divorce cases end in extreme circumstances, perhaps because of the personalities involved. Nonetheless, the celebrity divorce can become quite vicious especially with the intense media scrutiny that comes along with it. Infidelity has always appeared to have been one of the more common causes of celebrity divorces, along with accusations of emotional, physical, and drug and alcohol abuse. So what legal lessons can be taken away from what the public has witnessed occur in these celebrity divorces? Let's review some of the most public Hollywood divorces and see what lessons can be learned from them.
Lesson 1: Remember that e-mails and voicemails can play against you in court
Denise Richards filed for divorce in 2005 after being married to Charlie Sheen for three years. She alleged that Sheen was abusive, unfaithful, and addicted to prostitutes. Voicemails of Sheen telling his now ex-wife that she should rot in ******* hell, along with e-mails where he called her explicit names were released to the public. After the divorce had been finalized, Richards requested that the court issue an emergency court order to prevent Sheen from seeing his children.
Lesson 2: Defamation of character can be costly
Paul McCartney and Heather Mills headed down the road to divorce in 2006 after Mill allegedly attacked McCartney's character publicly by calling him a drug addict. The British media defended McCartney and alleged that Mills was a high-class gold digger and prostitute. The divorce lawyers were not able to save themselves from the crossfire as Mills decided it was OK to pour a pitcher of water over one of McCartney's divorce attorneys.
When the divorce finally came to a close in 2008, Mills was granted $48.7 million, and while that sounds like an abundance of money, it was nothing compared to the $800 million in McCartney's assets she had asked for.
Lesson 3: A prenuptial agreement is always a good idea when you have more to protect than your future spouse
After approximately ten years of marriage, Christie Brinkley and Peter Cook's marriage came to an ugly end. Brinkley filed a petition for divorce immediately after she had allegedly learned that Cook was having an affair with his 18-year-old assistant. The breakup became even nastier when Brinkley turned to the public to expose her husband's behavior and allowed public coverage of the divorce trial.
During the proceedings, Cook accused Brinkley of ransacking his office, confiscating the hard drive that she found, and then scratching his face out of all family photos. Cook's lawyer portrayed Brinkley as an angry, bitter woman. Brinkley made a public statement shortly after justifying her actions and stated that after supporting Cook for ten years she didn't deserve the disloyalty. While Brinkley did finally settle the matter, she came away with custody of their children and ownership of all 18 properties that she owned, she was ordered to pay Cook $2 million.
Lesson 4: A no-fault divorce is less exhausting than carrying out proceedings for several years
A little before the two-year marriage mark, David Gest sued Liza Minnelli for $10 million with allegations of being severely beaten during a series of drunken rages. He went on to allege that even prior to the wedding Minnelli, he had been the victim of neurological damage and extreme headaches that cause hospitalization.
In a countersuit, Minnelli accused Gest of stealing $2 million when Gest produced a series of Minnelli's shows.
The allegations kept surfacing over the upcoming four years as the divorce became even uglier including an accusation that Gest poisoned Minnelli to which Gest responded by claiming that Minnelli never told him that she had herpes simplex. After a long battle, the couple called a truce and opted for an uncontested divorce.
Lesson 5: If you don't follow court orders, your visitation rights can be terminated
Kim Basinger and Alec Baldwin separated after seven years of marital bliss in 2000. Their divorce came to an end two years later after Basinger accused Baldwin of physical and emotional abuse. Billy Baldwin defended his brother and stated that Basinger was a "nutcase." However, the bigger battle was the custody war over their daughter Ireland.
After an initial agreement to share custody of their daughter, Basinger was accused of violating Baldwin's visitation rights. Then in 2007, Baldwin left a disturbing message for Ireland, who was eleven at the time, calling her a variety of obscene names for having missed a scheduled phone call with him. Baldwin then accused Basinger of leaking the tape, and although she denied it, he lost his visitation rights.
Lesson 6: The dirty laundry that you air may be admissible in court
Although not everyone has cameras following them around day in and day out as we often see on reality shows, the dirty laundry that you air to friends and family can also be admissible in court. Nick Lachey and Jessica Simpson along with the Gosselins from Jon & Kate plus 8 never anticipated their relationships going sour, but it did, and the world watched as it did. In both divorces, having such public relationships played roles in their divorces just like it can for anyone who airs their dirty laundry to anyone.