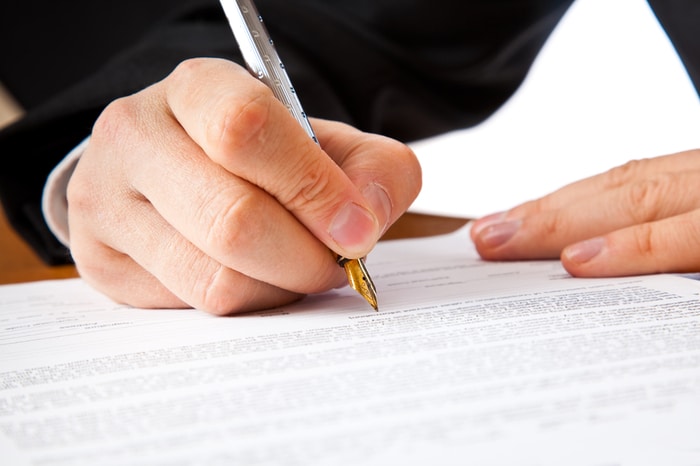 21 May

How Can I Legally Change My Name in Florida?

There are various reasons why someone may want to change their name legally. It may be due to a recent marriage or divorce, or simply because you no longer want to be known as your current name. Whatever your reason may be there is a specific process that needs to be followed in order to change your full legal name in the state of Florida successfully.
Gathering information
In order to petition for a name change in Florida, you will need to gather the information that will be required to complete the process. You will need to submit your existing name, the county in which you reside, your birthplace, your parent's full legal name, your address history, marital status, and all of your children's names and addresses.
When providing your work history, you will need to include what your current occupation is along with the names and addresses of all previous employers in your current occupation. In addition to your work history, you will need to provide all the information regarding your educational history.
The courts will also request information regarding any previous bankruptcies that you may have filed, along with information on possible judgments filed against you by creditors.
If you've ever changed your name before due to a marriage, you will need to include your certificate of marriage with your petition.
Starting the Process of Changing your Name in Florida
The procedure for changing your name in the state of Florida begins with a criminal background check. Your fingerprints can be taken by the Florida Department of Law Enforcement who will then submit them for testing electronically. You can request a Fingerprint Card so that it is filed when you petition for the name change. Once you receive the documentation of the official results, the next step will be to obtain a court order that approves the name change.
You will want to contact a public notary so that you can sign your completed Florida Name Change Petition in their presence. It is important that you don't sign the petition unless you are before a public notary. The public notary will sign the document that verifies that you signed the petition before them. Afterward, the Florida Petition for Change of Name can be filed by your attorney.
How a Hearing is Scheduled
Make sure to make two copies of both the Fingerprint Card and the Florida Name Change Petition. One for your attorney, and the other for yourself. Once your attorney files the petition with the clerk of that county that you reside in, a hearing will be scheduled. If you are not filing the petition for any illegal reason and there are no objections to changing your name before your court appearance, the judge will likely grant the request without scheduling a final hearing. In these cases, the judge will sign a final order in the case and file it.
Court Process
Usually, on the court date, the clerk will call your case number aloud, and the judge will ask a few questions. Questions should always be answered briefly and honestly for the best results. Once you are done, the judge decides whether or not to grant the name change and if it is accepted, the judge will sign the order allowing the name change. Once the petition is approved your name change will be filed, and certified copies can be requested for a nominal fee.
Getting your name changed on all Government-Issued ID
The Florida Name Change Judgment does grant the legal right to change your name, however, it is your obligation to have the name changed on all government-issued identification such as your social security card and Department of Motor Vehicle ID. The court clerk will mail out the final judgment to the Department of Law Enforcement, the Office of Vital Statistics, and the Department of Motor Vehicles on your behalf. When applying for new identification cards, you will need to bring your certified Florida Name Change Judgement along with the proper ID (usually a government-issued photo identification card) to your local DMV and Social Security office. They will verify your documents and provide you with a certification showing that the name change has been approved.
Changing your name on other identification cards or accounts
Once you receive your new identification cards in the mail, you can change your name on all other documentation and institutions like your bank accounts, credit cards, mortgages or leases, voter registration, car title, post office, passport, and medical offices.
After you've changed your name on all accounts and agencies, you will be able to use your new name everywhere you go, and it will be updated on all databases. It is important to change your name wherever your previous name was being utilized so that you don't have future complications when applying for an account that requires a credit or background check. You want to avoid discrepancies wherever possible.
Do you have questions? Please call us today.