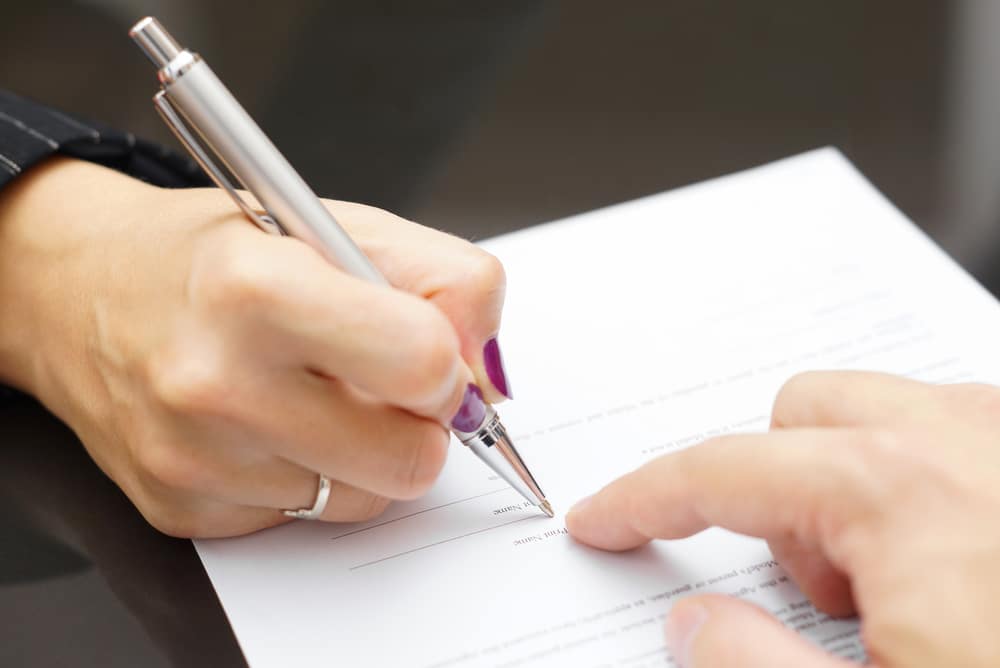 30 Oct

10 Famous People Who Needed a Prenuptial Agreement

Most people who get married expect their union to last forever and don't want to believe that their relationship could ever end messily. This is why so many shun "prenups", or prenuptial agreements, which establish a contract for the division of property and the distribution of child support, among other things, in the case of a divorce. Couples believe that signing a prenup is tantamount to saying that they will eventually get divorced. However, this is far from the truth. Instead, the need for prenups comes from the fact that marriage is difficult and as strong as the love of two people might be right up until they are married, things might change as they live together and grow older. Circumstances can change at any time, and a prenup is simply a form of insurance – both spouses enter into the prenup knowing what will happen in case they divorce, and thus, it ends up being an extremely helpful and stress-saving tool later down the road. (And, if a couple stays happily married, they need not use it).

Marriage could end in divorce for anyone, for any reason – a fact that extends even to the rich and famous. Numerous celebrities go through messy divorces, documented through the tabloids and followed by millions; however, what most people fail to realize is that prenups can avoid the kind of back-and-forth courtroom drama that can afflict even the most well-known people in America. Here are ten celebrities and other famous people who could have used a prenup:

1. Mick Jagger
His 1990 marriage to Jerry Hall ended in 1999 when she learned of his alleged infidelity. She took Jagger to court and walked away with at least $15 million. If the singer and model had invested in a prenup, this wouldn't be one of the most expensive celebrity divorces of all time.

2. Lionel Richie
The singer's wife Diane filed for divorce in 2004, and cited lavish expenditures in her alimony petition, encouraging the judge to grant her enough funds to continue her lifestyle.

3. Michael Douglas
When Michael Douglas and his wife split in 1998, allegations of Michael's infidelity and alcoholism resulted in $45 million in funding being granted to Diandra Douglas. The actor was hit hard by the extremely public divorce and large settlement figure.

4. James Cameron
The director's divorce from his actress wife Linda Hamilton cost him $50 million, half of his earnings from Titanic. His marriage was especially short-lived, lasting only 18 months.

5. Paul McCartney
Rumor has it that McCartney refused a prenup before marrying Heather Mills in 2002 which is estimated to cost him more than $50 million in a settlement.

6. Kevin Costner
Unfortunately for Costner, becoming a highly-paid actor ended up costing him significantly when he divorced his wife, Cindy Silva. Because Costner made so much money while she was married to him, Silva received $80 million from the divorce.

7. Harrison Ford
Like Costner, Ford became a very well-known and well-paid actor during his marriage to Melissa Mathison. Unfortunately, this was used against him during their 2004 divorce, in which she received an $85 million settlement and also negotiated a cut of the profits from his future films.

8. Steven Spielberg
The Indiana Jones director, like his star Harrison Ford, divorced his wife Amy Irving in 1989. Irving argued that their prenup was not legitimate, as she did not have legal representation, and as a result, she was awarded $100 million.

9. Neil Diamond
The singer was married to Marcia Murphey for 25 years before the couple's divorce in 1994, after which Murphey walked away with $150 million. She stated "irreconcilable differences" as the reason for ending their long marriage, proving that even the strongest of bonds can change over time.

10. Michael Jordan
Coming in as on of the most expensive divorce in entertainment history, the basketball star's separation from Juanita Vanoy cost him $168 million. Their split in 2006 came after a 17-year marriage, during which he made over $350 million.

Clearly, celebrities are not immune to the trials and tribulations that come with marriage and often end in divorce. However, earning millions of dollars every year certainly gives them more to lose, which makes prenups so much more important. If the celebrities listed above had entered into a prenup, they would have been spared the enormous settlements that they will have to pay, anywhere from $15 million to $168 million. Prenups are important for everyone, not just the rich and famous; however, wanting to preserve one's status as a millionaire provides greater motivation.