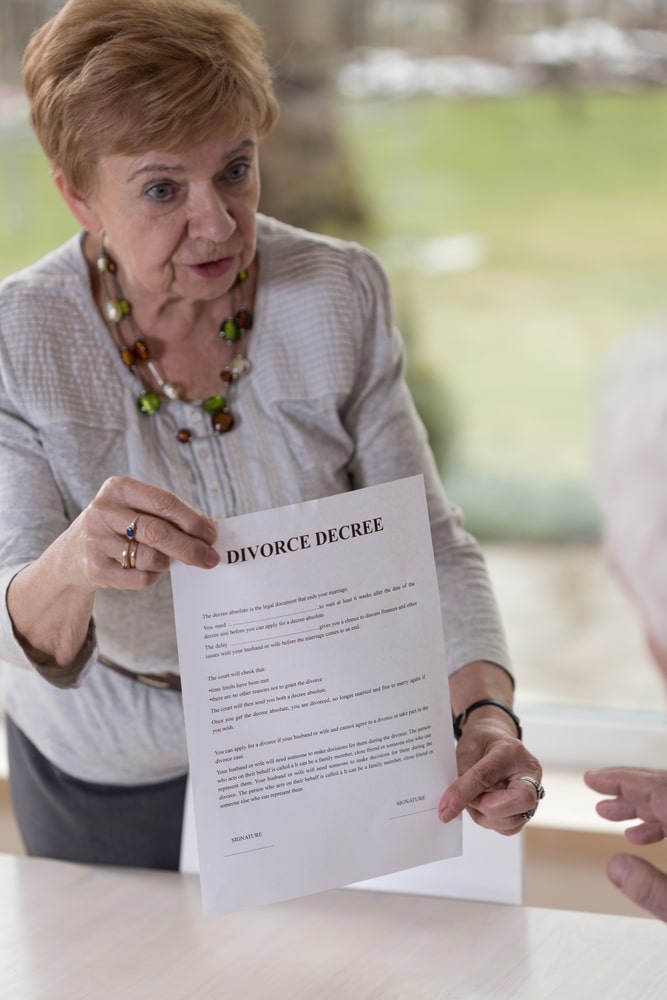 03 Jan

I Was Just Served Divorce Paperwork – What's the Next Step?

If you've just been served divorce paperwork, your first reaction is probably fearful, emotional, and full of confusion.  That's not (necessarily) a bad thing, and it's perfectly natural.  But quickly, your emotions probably shift from surprised to curious, and the question comes up.  After having been served Florida divorce paperwork, what's the next step?

No matter how emotional you are or how tempting it could be to ignore the divorce paperwork and live your life as if you were not served, it's very important to take this notification seriously.  Unless you don't care about your divorce settlement and aren't worried about how the judge will rule on issues like alimony and child custody in your particular divorce case, this is "need to know" information that you should be keeping in consideration.  Here are five steps to take after being served divorce paperwork.
1. Clear Your Head
In all aspects of your divorce, one of the most important things you can remember is that you need to act rationally.  As soon as you are served with the divorce paperwork, focus on clearing your head.  Take a walk, read a book, or do whatever else you need to do to keep yourself in the best place possible mentally, emotionally, and psychologically.
If you don't take the time to clear your head, the consequences can be dire.  Any action you take, even if it makes sense to you at the time or is provoked, can be used against you in court and affect your divorce settlement in a negative way.  So before you do anything, stop and think.
2. Get a Lawyer
In Florida divorces, the respondent (you)  must answer within 20 days after you have been served with the paperwork (summons, petition for dissolution, etc) per Florida Rule of Civil Procedure 1.140(a).
So, the sooner you hire legal representation, the better.  Without an attorney in your corner, it can be hard to interpret exactly what divorce paperwork can mean.  Plus, if you are going to need representation to defend yourself and secure a fair divorce settlement, working with a lawyer sooner rather than later is never a bad thing.
Working with a lawyer from the start of your divorce can help you in a variety of ways.
You are more prepared to handle a challenging settlement.
You have a lawyer to consult to interpret exactly what divorce paperwork means in your specific case.
You have someone to help you protect your interests throughout the entire course of the divorce.
To secure these benefits and others, obtaining a lawyer as soon as possible is one of the most important steps you can take.
3. Simplify Your Finances and Routine
As soon as you are served with the divorce paperwork, you should be thinking seriously about how to consolidate your finances. Expect the best –  and plan for the worst.  That doesn't mean that you should start emptying bank accounts or hit the road and run away from a potentially tricky divorce, but it does mean thinking realistically about where you are at and what a divorce will take.
"Simplifying" your finances means cutting costs, saving where you can, and making plans to handle a divorce that could get long and messy.  It means stopping major expenses, and evaluating where you can stop spending in the immediate future.  A lawyer can help you decide what is and isn't worth simplifying, but in general, think about how to save and simplify spending.
4. Get Your Paperwork in Order
Everything that you discuss with your lawyer, you may need to be able to prove to a court in the form of documentation.   You will need to be able to back up your recent earnings, prove your financial responsibility, and clearly and professionally articulate everything related to your position inside and outside of your marriage.  And you will need to prove all of these details as convincingly and thoroughly as possible.
If you aren't sure what is and isn't relevant, your attorney will be able to help.  But it's a good idea to err on the side of safety and gather as many of your personal documents as you can.  You will need all of this stuff anyway, and the sooner you get it in the order the easier it will be to move from divorce papers to a favorable divorce settlement.  If you wait until the last minute to look for that crucial file, you will miss it, so start preparing early.
5. Don't Walk Away Too Early
If your relationship is over, it's over.  But that's no excuse to stretch out the divorce or make the process harder than it needs to be.  Instead of avoiding controversy or running away from the divorce table, stay and talk as long as you can manage. Walking away too early and leaving issues unresolved is always bad news in the long run, and isn't conducive to happiness.
If you've been served divorce papers, it can feel like your world is over.  But if you have the right lawyer in your corner, and know how to handle your immediate reaction in order to mitigate any unfavorable divorce settlements, it can be entirely manageable.