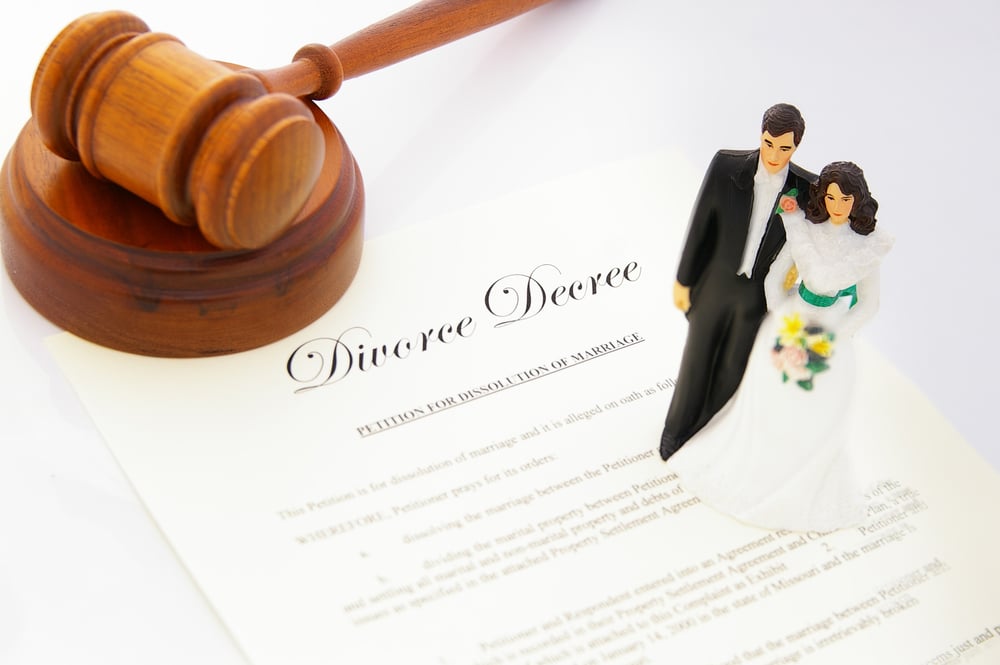 05 Sep

5 Steps to Ensure Your Prenup Is Upheld in Court

We have all heard about the famous 50 percent of marriages in the United States ending in divorce. While that number is undoubtedly lower, people still see the chance of divorce as high enough to consider covering all the bases prior to getting married.

Marrying couples seem to be warming to the idea of "prenuptial agreements", also known as "pre-marital agreements" or "prenups". But how do you make sure that your agreement will hold up in court in the event of a divorce? Here, we give you some tips on how you can make sure your prenuptial agreement is not invalidated should you go through future divorce proceedings.
What is a Prenup?
A prenuptial agreement is designed to give a couple full control of what becomes of their belongings in case of a divorce. Prenups, signed in advance of the wedding day, give couples the option to choose how assets are distributed if the marriage dissolves.
What can be Included in a Prenup?
Premarital agreements may include the division of assets and property, retirement plans and life insurance, and tax claims and incomes. Prenups can also include investments and bank accounts, savings and spendings contributions, and some prenups also include some decisions for children if there are any involved in the marriage.
What Must be Excluded from a Prenup?
With the amount of things that can be included in a prenup, there are very strict laws that prohibit things like child support and child custody from being discussed in the contract. The law also restricts any illegal activity, waiving certain alimony rights, and certain personal matters.
How Can I be Sure My Prenup Holds up in Court?
In order to have your pre-marital agreement upheld in court, there are five steps you should take toward that effort.
1. Keep your personal life out of your prenup.
When drafting a prenuptial agreement, it is important to be sure to stay away from personal matters. Some topics that should be avoided include details as to how to raise children, whose last name to take, who is in charge of which chores, and when you choose to visit family. Intimacy in your relationship, along with the other topics, should be left for you and your partner to decide without the involvement of the court. Premarital agreements should be about the financial aspect of the marriage.
2. Be sure your prenup is drafted properly.
To ensure you have drafted a legal prenup, you may want to contact a lawyer for professional advice. There are some formalities which must be met in order to ensure the agreement is upheld in the event of a dissolution. For example, you must disclose all your assets to your future spouse. Any failure to disclose your assets, or willfully withholding information from the other party that signs the agreement could, as a result, undermine their ability to properly consent to the agreement.
3. Present your final draft well in advance.
Another way to have your prenup invalidated is to present it to the other party only days before the wedding. In order to have a signed prenup that is not invalidated by the court, be sure your spouse has ample time to think it through.
A pre-marital agreement should be signed by your future spouse no later than 30 days prior to the wedding. This amount of time will allow him or her to properly think it over and sign a contract they are comfortable with. Failing to grant the right amount of time can lead the court to believe the signing was coerced. Give your partner the chance to hire their own lawyer to protect their interests as well.
4. Be fair to your partner's interests.
In your prenuptial agreement, it is important to be fair to your partner. When drafting the agreement, it is easy to think about protecting your interests and covering all your bases. However, it is also imperative to be fair to your partner's needs as well as your own. Avoid drafting a premarital agreement that leaves you with everything in the event of a divorce while your partner gets almost nothing.
5. Do not manipulate your partner into signing.
Pressuring your partner into signing a prenup can get your contract thrown out, and pressure includes not giving them enough time. Additionally, do not approach your partner to sign a contract when he or she is in no state to make sound decisions, like when they are sleeping or even inebriated.
You cannot force your partner to sign a prenuptial agreement by issuing threats, either physical or psychological. For example, threatening to end the proposal or leave your partner at the altar is a forcible way to get him or her to sign the agreement, and this is grounds for immediate invalidation.
If you are considering a prenuptial agreement for your marriage, following these five tips can help you make sure your prenup will be held up in court should your marriage break down.
If you would like to protect your assets, be sure to contact an attorney who will help you do it properly.