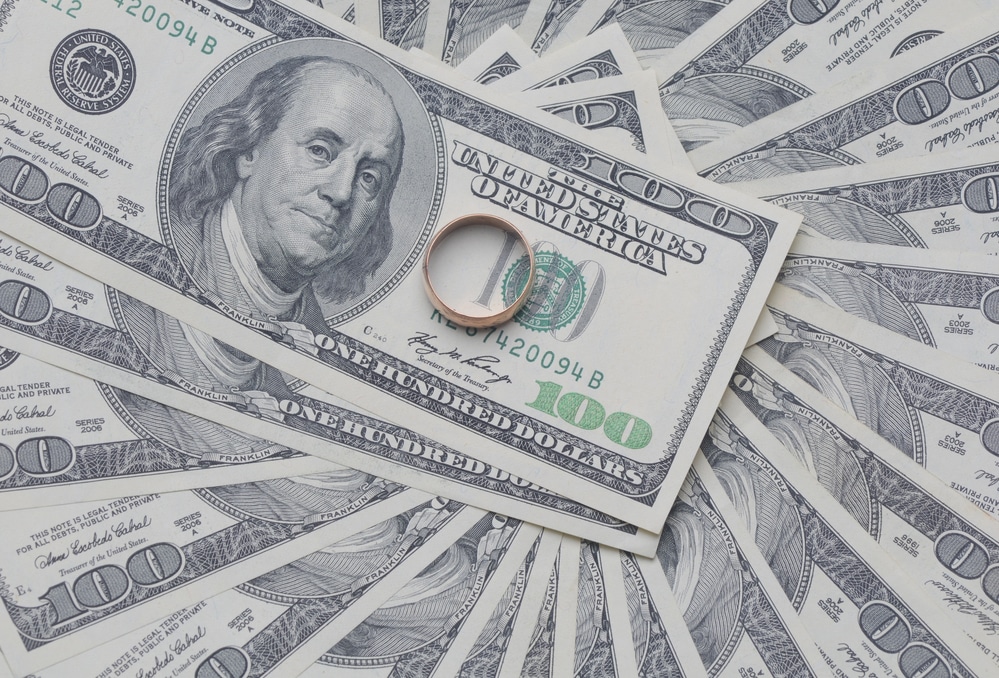 12 Oct

The Most Expensive Divorces in History

Hearing the words "nasty divorce" can immediately evoke the thought of a costly battle ahead. We hear about the recent celebrity break-up along with a startling divorce settlement figure dances that end up being published by media outlets on a regular basis. While it's no secret that divorce and settlements can be costly, but for some of the world's wealthiest couples, the enormous figures can be jaw-dropping.
The Art Dealer
One of the most expensive divorces noted in history is that of art dealer Alec Wildenstein and his former wife, Jocelyne. Wildenstein, a member of the wealthiest family in the art business, became estranged from his wife back in 1997 when she reportedly caught the man in bed with a mistress. Both Wildenstein and his family cut Jocelyne off from the family's assets; closing credit cards, terminating phone lines, and more. When the entire battle was said and done, the divorce proceedings and settlement were documented at over $2.5 billion.
The Oil Tycoon
Harold Hamm, an oil and gas entrepreneur worth an estimated $8.5 billion, married a lawyer, Sue Ann Hamm, in 1988. Reportedly, the two separated in 2005, however, Sue Ann didn't file for divorce until May 2012. The proceedings took two years, and an Oklahoma judge ruled for nearly a $1 billion dollar settlement. The check, written for $974,790,317.77 was cashed by Sue Ann.
American Actor Mel Gibson
Many were shocked when, after 26 years of marriage, Robyn Gibson, separated from her husband Mel Gibson in July 2006 following his arrest for drunk driving. The two parents had seven children, one daughter, and six sons.  Robyn filed for divorce in 2009, and the divorce was finalized in December of 2011. The settlement came in as one of the highest ever seen in Hollywood at over $400 million.
Basketball Superstar Michael Jordan
Former basketball player and legend Michael Jordan, too, experienced a costly divorce from his wife, Juanita Vanoy. Jordan and Vanoy married in September 1989 and together have three children. In 2002, the Jordan's filed for divorce but proceedings did not take place as they reconciled thereafter. Four years later, however, they mutually agreed to move forward with a divorce that resulted in a $168 million settlement.
Vocal Legend Neil Diamond
Neil Diamond is well known as one of the best-selling artists of his time. His divorce from Marcia Murray is known as one of the most expensive in history, costing an estimated $150 million. The marriage to Murray was Diamond's second, following his first marriage to his high school sweetheart, Jaye Posner. After divorcing Posner, Diamond moved on to marry production assistant, Marcia Murry in 1969. The couple divorced in 1994.
The Divorce of Tiger Woods
The demise of Tiger Woods' marriage to Elin Nordegren was incredibly public as his infidelity scandal-plagued nearly every available media outlet in 2009. Golf legend, Tiger Woods, married the former model in 2004. The couple had two children, both a daughter and a son. Their marriage ended in August 2010 after dozens of women came forth claiming to have had extramarital affairs with Woods. Woods resulted in a $100 million divorce settlement as well as the termination of multiple sponsorship deals.
Hollywood Director Steven Spielberg
Steven Spielberg is well known for his professional career as a director, producer, and screenwriter. Spielberg married actress Amy Irving in 1985. Their marriage only lasted a mere four years but topped the charts at the time for the most costly divorces. The two had one son, Max Samuel. Their divorce settlement went through in 1989 and cost over $100 million.
Actor Harrison Ford
Despite actor Harrison Ford's attempts to keep his personal life quiet, word got out quickly when he divorced his wife of 18 years, Melissa Mathison. Married in 1983, Ford and Mathison had two children. Their divorce in 2001 was one of the larger settlements of the time topping out at $85 million,
Keep Divorce Economical
Given the substantial net worths of all of the aforementioned individuals, it's not surprising that their subsequent divorce proceedings and settlements were more costly. Large estates, housing, expensive assets, and substantial amounts of money can be expensive to divvy up. While the average divorce doesn't cost anywhere near the figures quoted above, there is one way to best prepare for a divorce and to prevent a complete financial nightmare. Hiring a quality attorney is essential for both parties. This ensures that each spouse has legal representation and that neither side is taken advantage of. The settlement should be agreed upon by both parties and should be fair and just. Attempting a divorce without legal representation is a costly mistake to avoid.