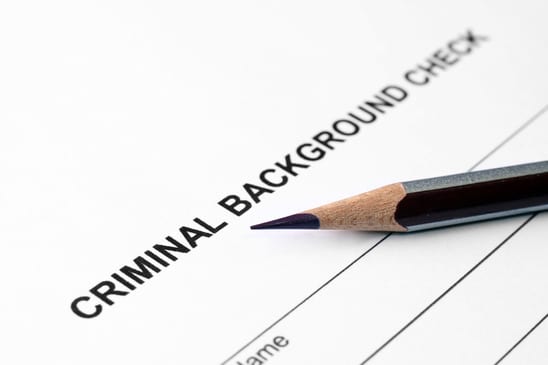 08 May

Expungement / Sealing of Criminal Record in Florida: A List of Disqualifying Charges
Expungement.
While we have previously detailed (in a prior post) the qualifications for sealing / expungement of your criminal history under Florida law, many people also want to know whether (or not) the specific Florida Crime that they were charged with can be expunged.
Under Florida law, any  request for an expungement (expunction) or sealing of Florida criminal history record will be denied if the person charged with the crime  was found guilty or pled guilty or nolo contendere, even if the adjudication of guilt was withheld, on any violation of what Florida considers a "dangerous crime", which are enumerated in Florida Statute 907.041.

The crimes listed in the Florida Statute include:
1. Arson
2. Aggravated Assault
3. Aggravated Battery
4. Illegal use of explosives
5. Child abuse or Aggravated Child Abuse
6. Abuse of an elderly person or disabled adult, or aggravated abuse of an elderly person or disabled adult
7. Aircraft piracy
8. Kidnapping
9. Homicide
10. Manslaughter
11. Sexual Battery
12. Robbery
13. Carjacking
14. Lewd, lascivious, or indecent assault or act upon or in the presence of a child under the age of 16 years
15. Sexual activity with a child, who is 12 years of age or older but less than 18 years of age, by or at solicitation of a person in familial or custodial authority
16. Burglary of a dwelling
17. Stalking and Aggravated Stalking
18. Act of Domestic Violence as defined in s. 741.28 F.S.
19. Home-invasion Robbery
20. Act of Terrorism as defined by s. 775.30 F.S.
21. Manufacturing any substances in violation of chapter 893
22. Attempting or conspiring to commit any of the above crimes
Again, while not having been charged with the Florida criminal counts  listed above is a  necessary precondition for your Florida criminal record to be sealed, it may not be sufficient to have it sealed or expunged. For a more detailed review of your case or if you have a few questions regarding Florida criminal record expungement law, contact a Miami Attorney at 786.309.8588. We will be able to help or will try to find you someone that can.