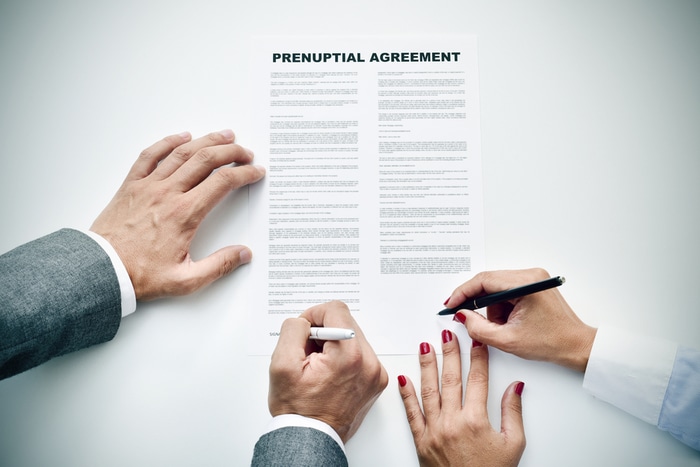 24 Feb

Modification of a Prenuptial Agreement in Florida

Prenuptial agreements provide an excellent way for both parties to a marriage to enter the institution with a sense of security about their individual assets. Unfortunately, many marriages end in divorce in the United States, so having a prenup is highly recommended. For those in Florida, it is also important to understand how to modify the original agreements of a prenup if needed.

With this in mind, the ability to legally modify a prenuptial agreement in Florida can be a bit tricky. According to Florida Statute 61.079(6),  any alteration of the prenuptial agreement after a marriage can only become legally binding after it has been signed by both parties. This applies to the legal status of any amendments, revocations, or abandonments associated with the terms of the original prenuptial agreement document. If signed, the alteration should be able to be enforced without further consideration from the divorce court authorities.

There are times, however, where these changes may still be found invalid. Under subsection 7, the laws outlined in the Florida Family Law Rules of Procedure have shown that prenuptial agreements are not enforceable if any of the following scenarios is found to be true:
One party did not execute the signature of the agreement voluntarily.
The use of coercion, fraud, or overreaching circumstances was used to gain the signature of one party.
When signed, the agreement was unconscionable. Before the execution of the accord, one party was subjected to one of the following:

Was not provided a full and reasonable representation and disclosure of the property/financial obligations of the opposite party.
Did not expressly or voluntarily waive, in writing, the right to disclose their own property or financial obligations to the other party.
Were not in a position to reasonably obtain adequate knowledge of the other party's property or financial obligations.
If all procedures are approached in the proper manner, modifying a prenuptial agreement in the Florida court systems can go quite smoothly. For extra assistance in ensuring the legally binding status of any modifications, you should always have both parties consult their own separate legal representation. By doing so, you also make the likelihood of the changes being dismissed by a divorce court judge less likely.