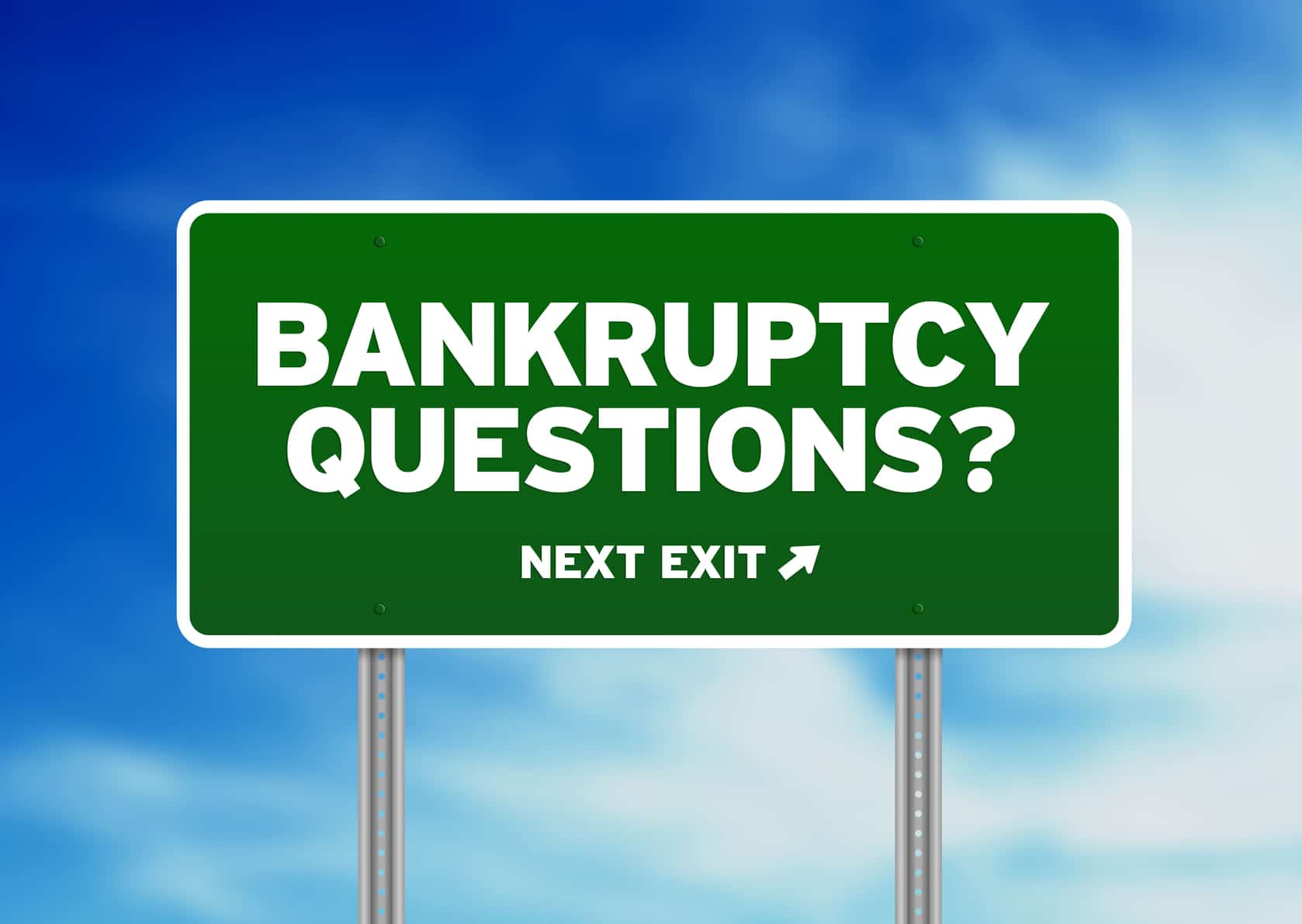 16 Apr

7 Ways that a Chapter 7 Bankruptcy Is Your Family's Best Option

Cultivating a strong income base for yourself and your family can be the difference between a comfortable living and a consistently stressful existence. However, sometimes things simply do not work out as planned. Having a game plan for times of financial struggle is essential to living a satisfying life. You must be ready for any financial crisis, including bankruptcy.

Bankruptcy is one of the biggest financial fears of the average family, as it is often viewed by the filer as an unfortunate necessity. And although bankruptcy is not something that anyone really enjoys doing, it can be done in a way that will provide you with useful options during your financial hardships.

Knowing what kind of bankruptcy to file is key to navigating these trying waters. For almost all individuals, Chapter 7 bankruptcy provides the ideal filing option. Chapter 7 can decrease your owed debts and payments more so than any other bankruptcy filing option. With this choice, you can achieve a clean slate that will be of utmost importance on your journey toward a regained sense of financial stability.

Having an attorney that can help you navigate the ins and outs of Chapter 7 bankruptcy proceedings will help you successfully maneuver through the process. Listed below are 7 reasons why a Chapter 7 bankruptcy may be your best option:
1. You Are Not Held to a Repayment Plan
A lack of a repayment plan is one of the major advantages Chapter 7 filings have over other filings, such as Chapter 13 bankruptcy. Under Chapter 7 the debtor will not be required to repay the debt at all. In nearly all other forms of bankruptcy, the debtor is given a strict court-approved repayment plan in order to repay their debts. Chapter 7 filings allow the court to discharge any of the debtor's debts once the file has been approved.
Ridding yourself of this debt makes Chapter 7 perhaps the best possible option for nearly anyone entering bankruptcy. Finding out if you qualify for this filing opportunity is highly recommended. Once again, if you are to afford quality legal help, you can expedite this process by implementing a seasoned bankruptcy attorney's wisdom.
2. Debt Collection Calls Stop Pre-Discharge
On top of the debts being discharged, you will stop being contacted by debt collectors soon after the initial filing, in which an "automatic stay", preventing further collection efforts, is put into place. This occurs even before the debt is officially discharged.
3. You Maintain More of Your Income Afterwards
Unfortunately, much of your earnings following bankruptcy will be entered into what is known as a "bankruptcy estate." This estate helps to pay off debts you occurred when entering bankruptcy and can make it difficult to alleviate yourself from financial insecurity post-bankruptcy. With Chapter 7, however, you will be able to keep more of your income and property after you have completed your filing.
Since you have no actual debts under Chapter 7's discharging qualities, you have a much lower penalty involving bankruptcy estates. While you will still have income going toward one, you will experience this burden for much less time than people filing under a different chapter. There is an 180 day period where certain property will still go into the bankruptcy estate. This includes but is not limited to, inherited property, death benefits, life insurance policy proceeds and divorce settlements.
4. Stops Most Repossessions
Unlike most other bankruptcy filings, the discharge qualities of Chapter 7 will save you from having your essential items from being repossessed. For example, your car (if the value is under a certain amount and you own it outright) will not be repossessed under Chapter 7. A vehicle is extremely important to your ability to regain financial stability, so this is a major advantage.
5. Less Post-Discharge Interference
You will have far fewer instances where you will be forced to interact with legal representatives post-bankruptcy under Chapter 7. In most cases, you would be constantly contacted by debt collectors and other stressful agencies. Additionally, you can avoid having to contact outside services that help people manage financial debts and crisis. These sort of companies are often very expensive and can cause you to start off your post-bankruptcy existence by gaining more hard-to-manage debts. By being freer in your activities, you will be able to focus on rebuilding your stability and life.
Additionally, there is much less paperwork and court visits involved post-bankruptcy under Chapter 7. This will save you time, gas and stress, allowing you time for more useful activities, such as job searching. Every hour of the day will be an opportunity to begin anew in your post-bankruptcy life, so always choose options that allow you the free time to start building a new path towards financial stability.
6. Avoid Illegal and Fraudulent Debt Negotiation Services
Credit repair services have experienced a massive boom in growth since the financial crisis started. With this increase, the amount of fraudulent credit repair and counseling services have also increased, giving rise to a large amount of criminal activity that preys on those who have entered a financial crisis. This activity is so frequent in the present day that the Better Business Bureau refuses to allow credit repair companies to gain membership.
By filing for bankruptcy, you avoid dealing with these potentially fraudulent companies and instead work with court-appointed trustees. This allows you to efficiently and legally manage your discharge. When entering bankruptcy you want to avoid any potential scams or illegal activity and the law system has implemented this system to ensure that you do.
7. You Can Have a "Fresh Start"
With all these wonderful benefits Chapter 7 gives you, you will be able to start anew. This "fresh start" is the most beneficial aspect of this strategy. Never allow yourself to enter a bankruptcy plan that will keep you financially repressed for years to come. Always file under Chapter 7 if at all possible. Most businesses will be unable to file for Chapter 7, but many individuals have this option available to them.
Finding a stable job, keeping your family fed and healthy, rebuilding your credit and maintaining your living habits may seem impossible after bankruptcy, but Chapter 7 makes them obtainable. Allow yourself to be free of life-stalling debts and stressful calls from collectors by filing for Chapter 7 bankruptcy.
However, there are a few debts that will remain after filing under Chapter 7. These include, but are not limited to, student loans, child support and alimony, debts incurred by fraud and certain taxes. Mortgages, mechanic's lien and other contractual legally binding debts may also remain after Chapter 7 has been approved. In some cases, the court may decide to forgive you of certain debts and payment plans, or decrease them, but this is not particularly common during bankruptcy hearings. Knowing the ins and outs of these procedures and getting as many debts eliminated or decreased can become more likely with the help of a seasoned professional attorney.
Understanding if you can file for Chapter 7, as well as understanding what possible disadvantages it might have for your personal situation, are of utmost importance. Even if you do not think you can hire a bankruptcy attorney, it is perhaps the best financial investment you can make during this stressful time. Bankruptcy law is extremely complicated and difficult to navigate, making it require an experienced attorney's guidance to navigate successfully. The money you put towards an attorney's services will help ensure that you save money you would have had to have spent otherwise.
The information presented in this article gives you a strong basis for understanding how Chapter 7 will support you in these difficult times, but you must act quickly in order to get the legal ball rolling. Make the choice that will provide you with the brightest light at the end of the tunnel and chose to file under Chapter 7 bankruptcy. Filing under Chapter 7 will give your family the fighting chance they need to climb back up the financial ladder.
In Australia, an arrangement with your creditors to satisfy your debts without being declared bankrupt, known as a Part 9 Debt Agreement, is perhaps an option you may want to pursue.