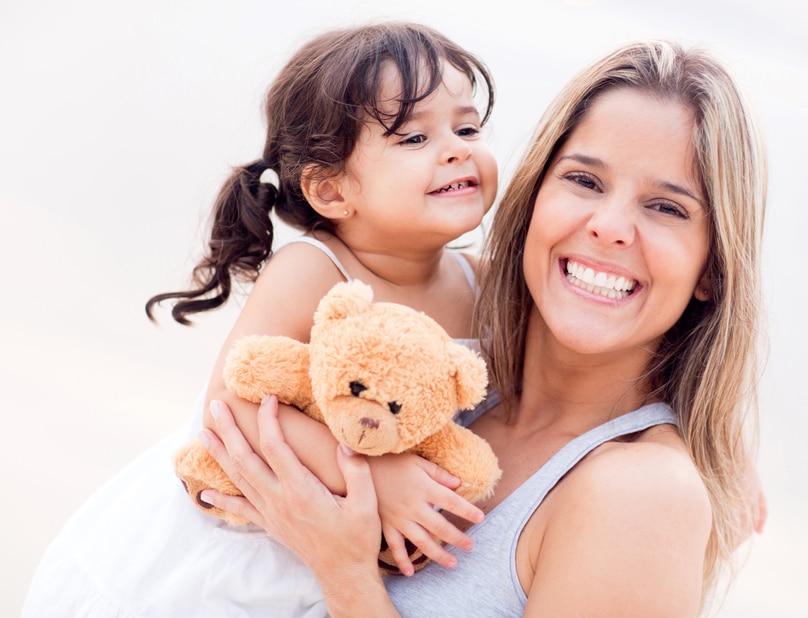 03 Jun

Divorce Advice for Stay at Home Moms

Getting a divorce can be one of the most trying times in your life, and when you're a stay-at-home mom it can become even more challenging so getting some divorce advice would be essential. Usually, a stay-at-home mom doesn't have control over such things like finances, income, or even power in the relationship. When facing a divorce in Miami, Florida, you will need the support and legal backing to help you cope with this terrible phase. It is imperative that you have somebody on your side to provide divorce advice, defend you and protect your interests.

Although the process of divorce can be overwhelming, the right assistance and planning it can bring about some much-needed positive change. There will undoubtedly be items that you worry about. For example, you could be concerned about how you're going to make ends meet or support your children. To help you get started with some direction, here is some divorce advice for stay-at-home moms who are facing a divorce.

The basics. Very few spouses realize just how complicated their finances and personal lives become when they're married, whether you were married for only a year or as long as a decade. It doesn't matter who initiated the divorce because severing ties will take some proper planning either way in order to start the process appropriately.

You have to look at your financial situation at a glance which means you need to review your income and your expenses, and also the less tangible aspects of your finances. If your income doesn't leave much wiggle room at the end of each month, you're going to have to be very diligent about maintaining records of all of your finances in order to maintain an accurate view of your status.

Here are some items to keep detailed records of:
Bank Statements
Debs, both personal and shared.
Income and Expenses
Investments and assets
Titles and registrations
Any other documents that detail your financial standing 
The items listed above will help your legal counsel with an overview of your finances, which makes it easier to project things like alimony, child support, and division of assets.
Design a financial plan. After your attorney gets a good idea of your financial standing, she or he will be able to start the outline of the divorce process as far as what you'll need in order to stay financially stable. You may have to get back into the workforce or go back to school and further your education and training. With the condition in which our economy is today, there are more overqualified applicants seeking positions below their capacity level than at any other time in modern history. So as a stay-at-home mom, you have some challenges landing a job earning enough to support yourself and your children (if any).
Preventive measures. Before you find yourself in a position that may hurt your children or even yourself down the road, you must also consider the personal aspect of the divorce process in addition to the financial aspect. Knowing how you will live once the separation occurs is a drastic realization, so it's important to plan ahead to minimize anxiety during the upcoming changes. To assist you in the planning process, you should consider:
Whether or not you will need to begin working to supplement finances.
The amount of time you have before you must find a job.
Estimate how much savings you will need to live for the next six months at the very least.
Figure out if you have sufficient funds to support your children without the assistance of your husband's income.
The length of time your living arrangement transition will take and where you will live next. 
Remember that you're not alone during the planning process, your attorney can assist you with each step and help with answering any questions you may have.
Separation Outline. In cases where the length of your marriage was ten years or more, the divorce proceedings may likely go on for some time before finalizing. Especially when there are children involved, many assets, or debts because the more there is to separate, the longer the process may be. These details are the core of what is discussed in mediation and court when deciding arrangements.
Child custody. After being a stay-at-home mom, it may be difficult to process the possibility of having to split custody with your husband because up to now, most of your time consisted of caring for the children. The court will decide the best interest of the children and proper custody, visitation schedule, holidays, vacations, and responsibilities will be outlined for your family.
Alimony and child support. Your attorney will go over your options regarding child support and alimony, if applicable, she or he will design an outline of how the statutes work in Miami, Florida. There are guidelines that will detail what you may or may not be eligible for. Your attorney will explain what your potential options are and what you may be facing in terms of residential restrictions for the children. Even if you do receive alimony or child support, they usually don't cover all of your expenses or your children's expenses, so you will need to have a financial plan to supplement the difference.
If your husband is unemployed, the state may require that the child support amount be set at his most recent income after considering his ability to work and qualifications. If your husband is receiving unemployment benefits, the courts may base his support amount on his unemployment income until he finds a new job.
Division of assets. During the dissolution of marriage, it will be decided what will be classified as non-marital assets and marital assets. Splitting the assets with your spouse will give you the ability to list what you will need after items have been divided like the furniture, the cars, the home, etc. Whatever you get to keep without a debate is also detailed. Usually, any property you owned prior to getting married is an example of an asset that you can take without debate.
Agreements. If there is a prenuptial agreement in place that was signed before the marriage took place, your attorney will review the detailed statements and ensure that you are able to stand by the agreement and still obtain what is rightfully yours. The prenuptial agreement will allow you and your husband to make your own decisions in regards to real estate assets and property despite what the state law dictates.
If there are no prenuptial agreements in place, the state will determine who owns what properties and who will get what in the divorce. Usually, the property is separated equally between you and your spouse. The same would go for postnuptial agreements if the non-marital property were not clearly defined then it can be equally distributed as marital property.
Patience is a virtue. The process of divorce can easily take several years to finalize along with all the arrangements. Having patience during this phase is key to a successful outcome which is why planning ahead is essential. The more you plan, the better the evolution of a new life will be. Remember that time is needed to assess correctly your needs and to protect your rights for years to come after your divorce is finalized
Minimizing the impact. When it comes to the children, this transitional period can become even more strenuous to them than it is to you. That is why it's essential to be available to them and adequately answer any questions they may have. You can minimize the impact this may have on both yourself and your children by focusing your efforts on the family's stability during this time. It may be beneficial to seek family therapy to help make sense of things during this transitional process. Sometimes, a third-party perspective is helpful in organizing thoughts and understanding what it will take to get to your next stage in life.
Stay focused. Focusing on the future rather than the current process will allow you to put your plan into play with as much ease as possible and help you become independent as you move forward with the new journey. Many moms have found solace online by participating in blogs and online support groups. There are also many social media outlets that you may find are a great fit for you. It is fundamental to find outlets that will help you with your outlook on the divorce process. During this time of grief, you must find your new identity and remember just how resilient you are.
If you are a stay-at-home mom in Miami, Florida who is facing a divorce, you are not alone. The Law Offices of Jeffrey Alan Aenlle, PA will be there to support you every step of the way. Managing the process of divorce can be difficult, so let us help you protect your rights in court and assist you in obtaining what is rightfully yours.